NEW FEATURE:
Report Persistence Filter
Download the following PDF reference to learn more Report Persistence Filtering both in Binokula and the related settings in Power BI desktop.
Binokula feature way-of-working
1.    Filter the report using manual filters and slicers to get the report view you need
2.   Click the SAVE button on the Binokula Menu Bar
3.   The user is now able to change views on the report tab, view other report tabs, press RESET to go back to an unfiltered view of the report, and/or sign-out of the Binokula application.
4.   On return to the report tab, the user may now press APPLY and restore the saved view. APPLY will continue to work until a new view is saved (overwritten). Recalling the saved view applies even after users log out and later return to the same tab.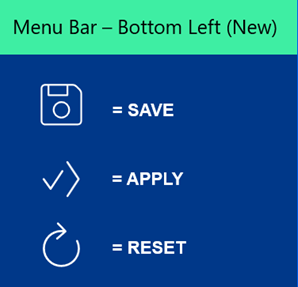 Contact support@binokula.com to have this feature turned on for your tenant - Admin only or all users.